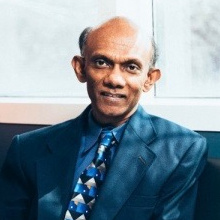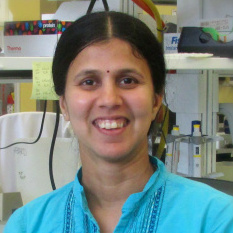 Kamala Vanarsa
Lab Manager
kvanarsa@central.uh.edu
Her research focuses on utilizing novel proteomic technologies including ITRAQ and NRM assays to quantitate biomarkers in human body fluids. Other research interests include detecting novel biomarkers in human body fluids using Somalogic's SomaScan Assay.
Anto Sam Crosslee
Post Doctoral Fellow
crosslee@central.uh.edu
Crosslee's research focuses on understanding the molecular pathways involved in autoimmunity and is working on creating an in-vitro model of glomerulus.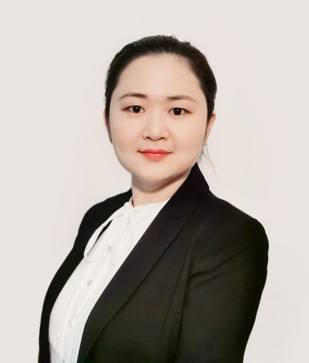 Yaxi Li
Post Doctoral Fellow
yli9@central.uh.edu
Yaxi joined the lab as a Post Doctoral Researcher. Her research focuses on the discovery of novel biomarkers and drug targets for autoimmune diseases and cancers to improve the early diagnosis and facilitate better therapeutics. She also works for the Houston Omics Collaborative as Associate Director.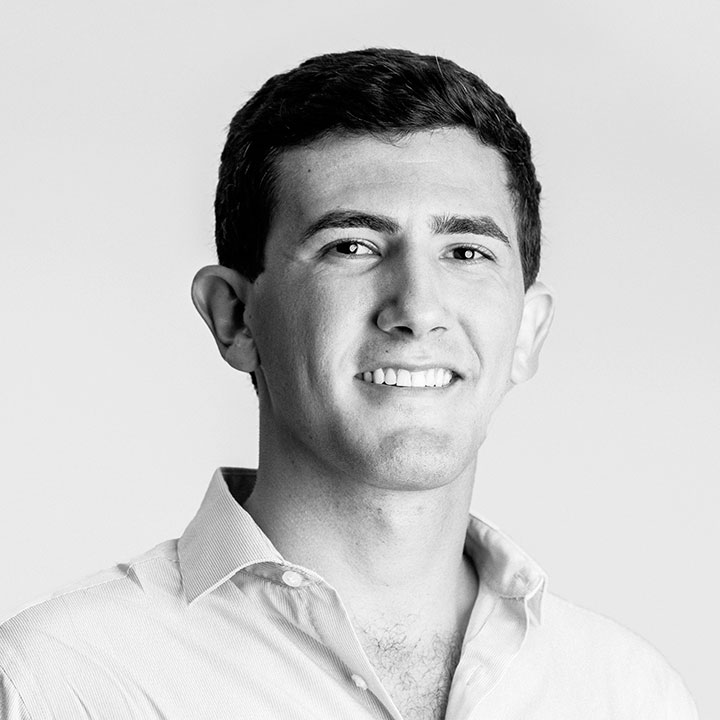 Pietro Cicalese
Ph.D. Student
pcicalese@uh.edu
His research focuses on the application of Machine Learning and Artificial Intelligence techniques in the field of medicine. Currently, he's working on a deep learning algorithm that aims to accurately diagnose SLE from IHC/IF data collected from various healthcare institutions.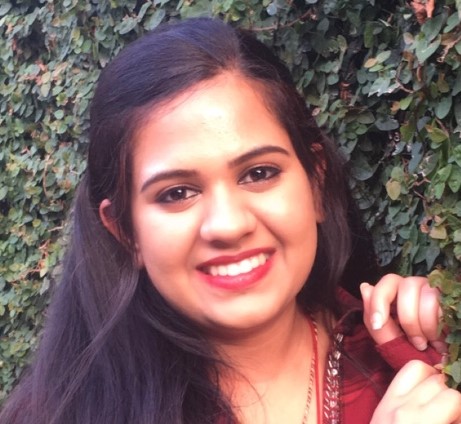 Srinandhini Chandran
Ph.D. Student
schandr7@uh.edu
Her research focuses on engineering bioartificial spleens for immunological studies and therapeutic applications, and exploring the effect of Mushrooms and Mesenchymal Stem Cells on different disease models.
Kumar Abhishek
PhD Student
kabhish2@cougarnet.uh.edu
His research focuses on developing microfluidic devices for isolating specific immune cells for immunotherapy applications.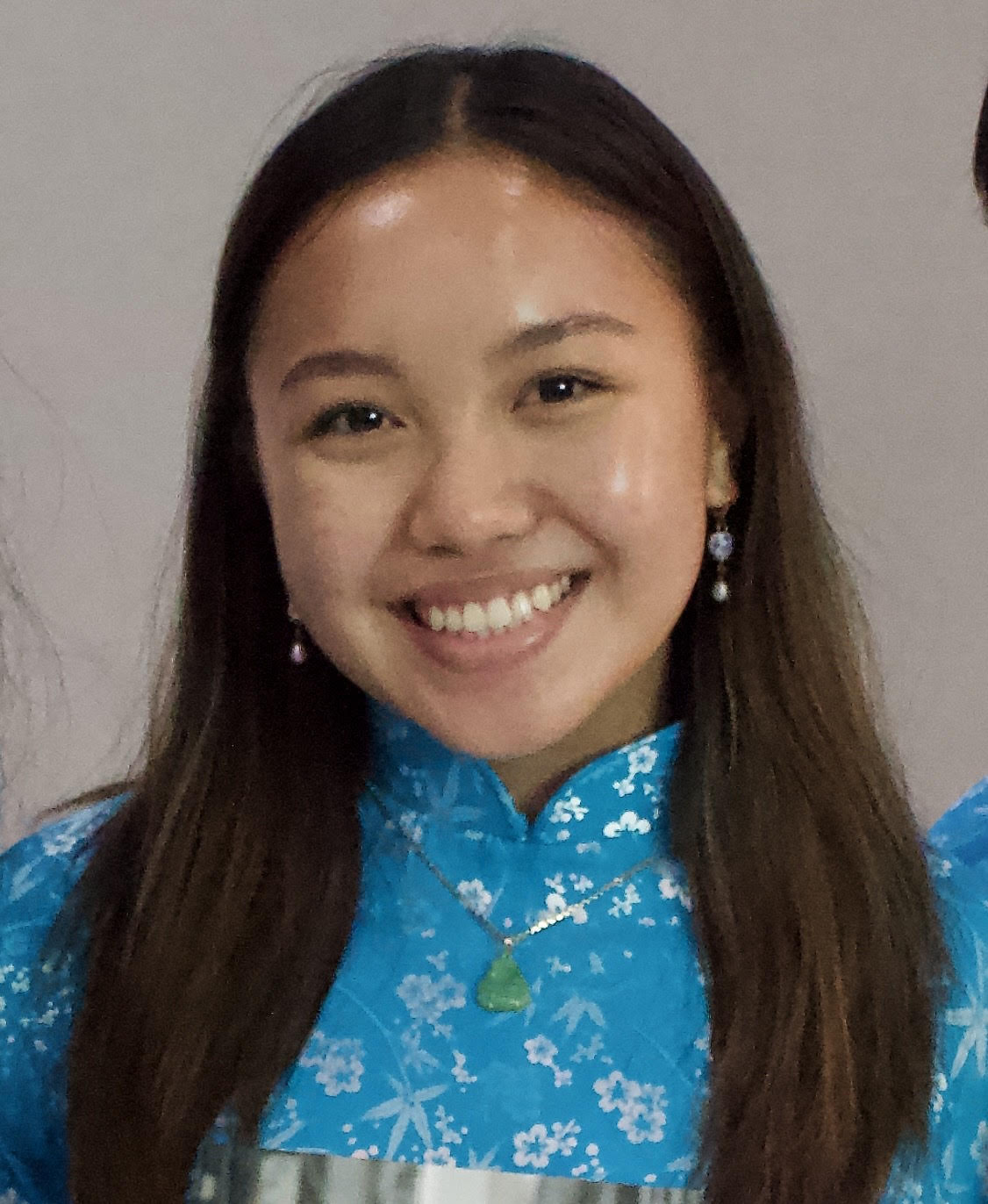 Julie Ngoc Trinh
Undergraduate Researcher (Rice University)
jnt5@rice.edu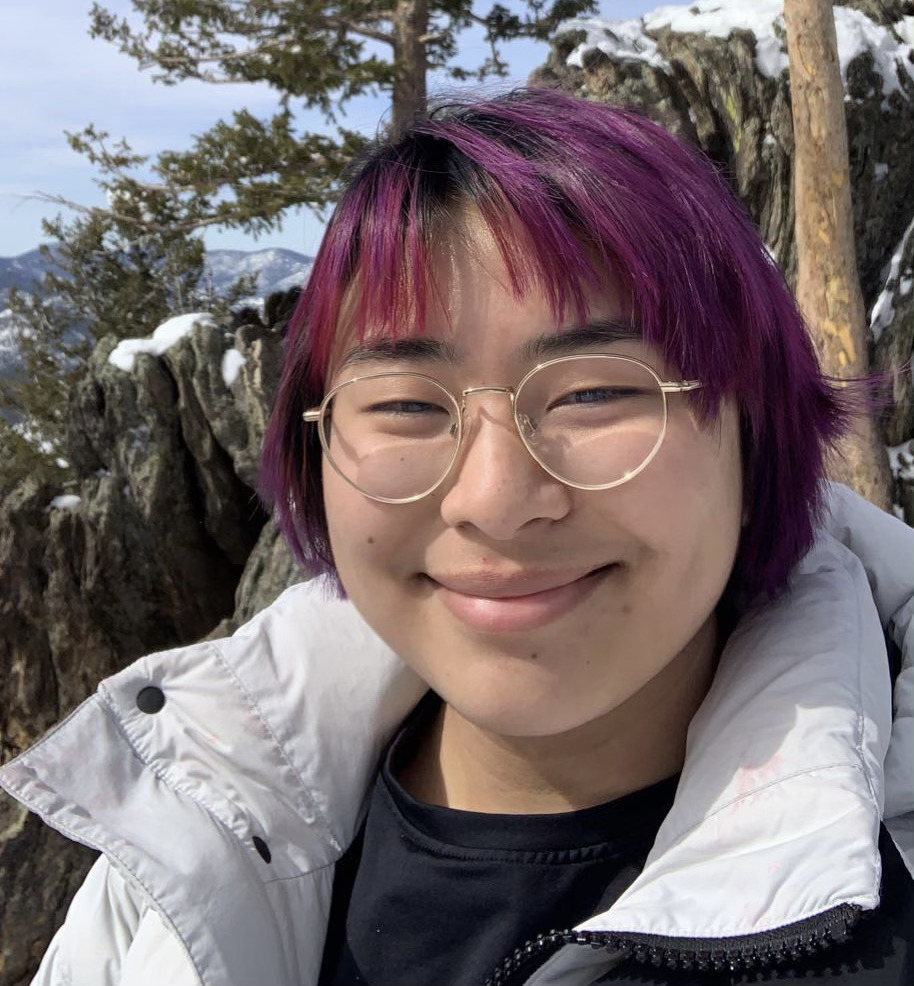 Gabrielle Lea
Undergraduate Researcher
gblea@cougarnet.uh.edu
Gabby is a recipient of the  Provost Undergraduate Research Scholarship (PURS). Their research centers around analyzing and comparing the viability of protein biomarkers in urine as a way to differentiate pediatric and adult lupus. Their project is in collaboration with Baylor College of Medicine and also includes tracking the presence of biomarkers in urine over the course of treatment.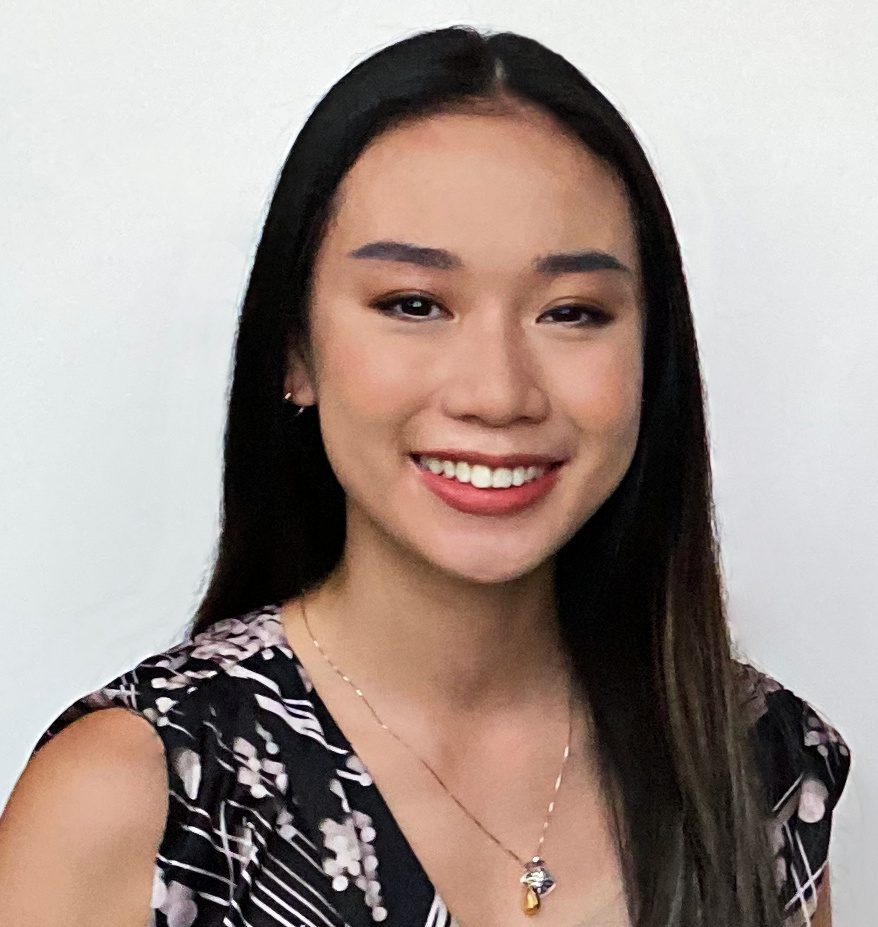 Phuongthy T Tran
Undergraduate Researcher
pthy.ttran@gmail.com
Phuongthy was awarded the Summer Undergraduate Research Fellowship (SURF) for Summer 2020. Her project was a literature review of the top ten themes of systemic lupus erythematosus with a focus on environmental and genetic factors. She is also helping to develop a lupus tracking app that can be used in future clinical research.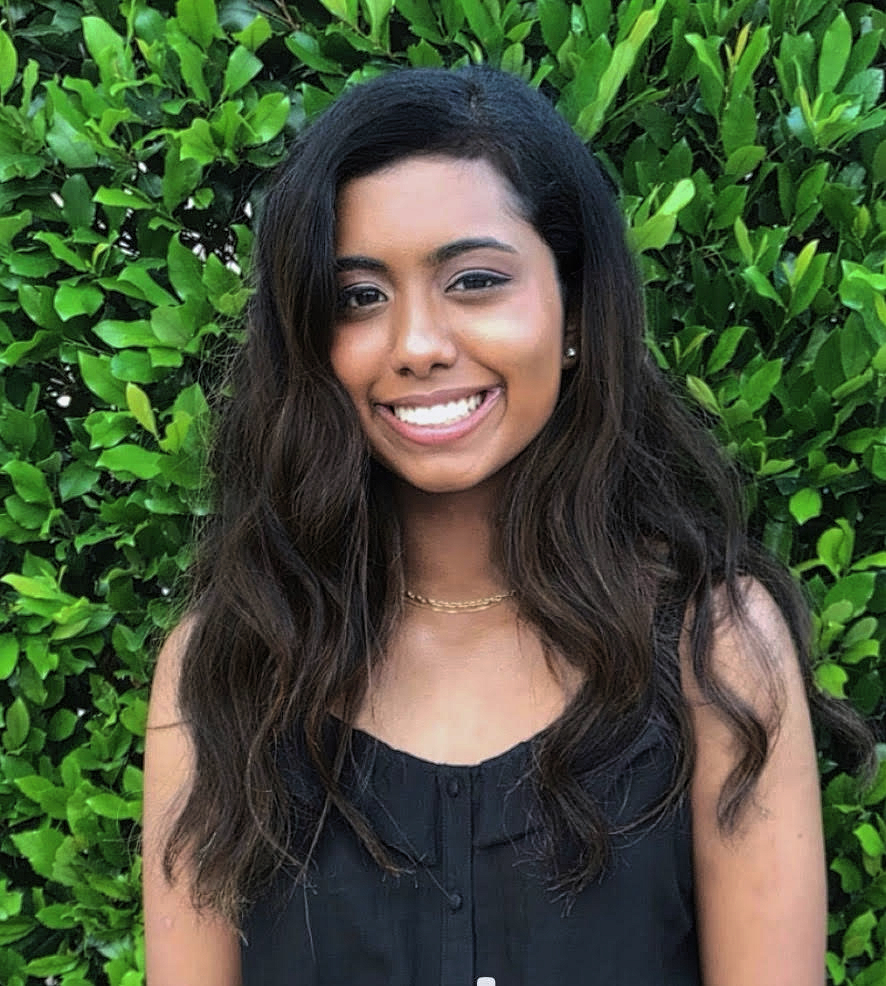 Christina Kuruvilla
Undergraduate Researcher
christinajaiju@gmail.com
Christina's research focuses on the synthesis and biomedical applications of 2D nanomaterials, specifically layered double hydroxides. She works in collaboration with Dr. Varghese's Physics Lab on exploring the efficiency of nanoparticles as an adjuvant for immunotherapy.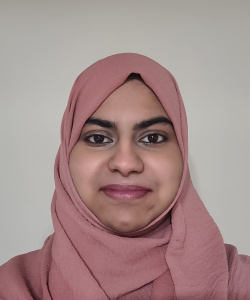 Ayesha Budhwani
PhD student
Ayesha works in Dr. Mohan's and Dr. Abidian's laboratories to explore how various ECM proteins impact the growth of renal resident cells or neurons. This involves 3D-printing of ECM proteins, cell culture and functional studies. Alongside, she is characterizing a novel monoclonal antibody with therapeutic potential.
PhD student   
Aalekhya's research focuses on exploring the molecular mechanisms that modulate the function of infiltrating macrophages and resident renal cells in lupus nephritis, using cutting-edge molecular and cellular techniques.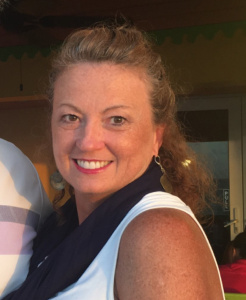 Sonja Vodehnal
MPA
The focus of Sonja's research involves the assessment of published urinary biomarkers and the use of innovative proteomic technologies to identify additional urinary biomarkers that may have improved diagnostic accuracy for lupus nephritis. Future studies will also include designing multi-analyte point-of-care assays that can be used for in-home monitoring.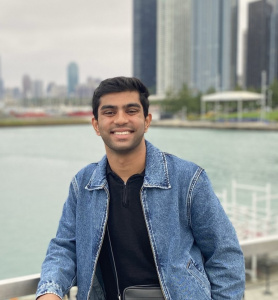 Ryan Pereira 
Undergraduate Researcher
Ryan is a Spring 2023 PURS recipient. His research is focused on novel biomarker discovery and pathogenesis in inflammatory bowel disease (IBD) through proteomics and validation studies. His work aims to establish a non-invasive method that can be used to diagnose patients with IBD, differentiate between Crohn's disease and Ulcerative colitis, as well as monitor disease progression.
Kimeera Paladugu
Undergraduate Researcher
Kimeera's research focuses on analyzing data and determining the merits of stool and plasma biomarkers in the development and diagnosis of IBD.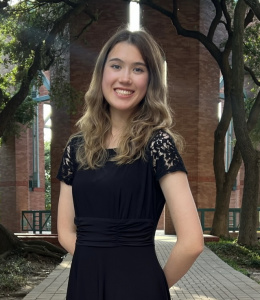 Haley Romaine
Undergraduate Researcher
Haley's research focuses on pathogenic proteins in Lupus patient serums that induce endothelial-mesenchymal transition in podocytes; this research will contribute to ongoing studies that follow the progression of Lupus Nephritis in patients.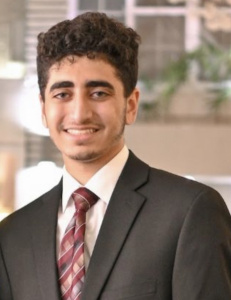 Taha Ahmed
Taha's research focuses on identifying pathogenic proteins that induce/promote Epithelial-Mesechymal transition in tubular Epithelial cells. This research will contribute to ongoing studies that follow the progression of Lupus Nephritis and Renal Fibrosis.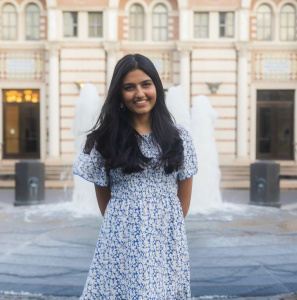 Sohny Hasan
Undergraduate Researcher 
Sohny's research is focused on identifying urinary biomarkers linked with lupus nephritis and their association with activity and chronicity indices of concurrent renal biopsies. Her research aims to discover non-invasive diagnostic methods to replace the current reliance on invasive renal biopsies for patients with lupus nephritis.
Alumni 
Staff
Lavanya Elangovan
Cristopher Gidley
Hasna Kanta
Desi Kreska
Li Li
Satyavani Nukula
Sneha Raichandran
Lloyd Walton
Postdoctoral Fellows
Cristina Arriens
SoogHee Chang
Benjamin Chong
Huihua Ding
Yuyang Fu
Jack Hutcheson
Geetha Jonnala
Zoran Kurepa
Jianwei Li
Lisa Li
Liunan Li
Xuebin Liu
Yang Liu
Kui Liu
Bindiya Marrakanth
So-You Min
Nikita Patel
Rahul Patel
Simanta Pathak
Ling Qing
Sushma Reddy
Smitha Rudaraju
Lili Shi
Sandeep Singh
Samar Soliman
Briony Strachan
Tianfu Wu
Shangkui Xie
Chun Xie
Jiankun Zhu
Rajalakshmy Ayilam Ramachandran
Thao Nguyen
Hao Li
Qiang Wang
Chen Yanping
Nga Thai
Undergraduate Students
Mallika Tripathy
Umair Akbar
Dania Albaba
Yaqeen Alsadah
Malikah Al Alshaikh
Sahar Baig
Margaret Davis
Thao Doan
Dylan Eser-Jose
Sunny Gotewal
Deena Habazi
Anam Haque
Roberto Hasbun
Sriram Hemachandran
Rose Ann Huynh
Arwa Kathiria
Marwa Kharboutli
Elhaum Khobhay
Kate Krause
Divya Kurian
Rael Memnon
Nguyen Nguyen
Rani Nune
Chika Okala
Jackson Owens
Kent Page
Laura Paglicawan
Brittany Payan
Allison Popovich
Jahnvi Rajput
Laxmi Ramana
Aubrey Swilling
Nathan Thai
Dennis Tran
Luyue Wang
Melissa Yang
Pooja Patel
Anjali Patel
Shereen Enan
Malavika Nidhi
Kamal Mohd
Alexa Truong
Salar Sanati
David Wong
Aaron Chacko
Amber Ayub
Amy Bui
Kala Pham
Hufsa Arain
Phuongthy T Tran 
Visiting Research Scholars and Physician Scientists
Supriya Dubashi
Ashtami Jayakumar
Ramya Susarla
Aurélie De Groof
Sirisha Gokaraju
Ling Lei
Bindiya Marakkath
Gargy Parhy
Sneha Ravikumar
Ding Bao
Ting Zhang
Sai Sravya Gude
Janani Arunachalam
Huihua Ding
Samar Soliman
Prashanth Sasidharan
Graduate Students
Rongwei Lei
Jessica Castillo
Sergio Calixto
Omar Abunofal
Sylvia
Haleigh Inthavong
Michelle Chen
Sindhu Gangula
Lavanya Elangovan
Jared Henderson
Tamika Henry
Eric Zhiyan Liang
Jessica Mayuex
Jacob Orme
Manali Patel
Kirthi Raman
Sanam Soomro
Samantha Stanley
Jeff Sun
Huzair Tirmizi
Andrew Wang
Amarayca Zambrano
Ferial Koutani
Ipshita Pradhan
Pietro Cicalese
High School Students/Interns
Rahul Agarwal
Anna Bashmakov
Leian Chen
Yixiao Chen
Eric Chen
Susan Davis
Nima Deljavan
Sai Harish Dharmavaram
Zainab Fatima
Simer Grewal
Meera Grewal
Rannon Hao
Kelvin Hsu
Grace Jiang
Jae Won Joh
Arun Kane
Ronit Kumar
Jennifer Li
Vatsala Mundra
Lokesh Naginini
Vineet Padisetty
Anish Patel
Sanika Phanse
Deena Sajitharan
Peter Sedrak
Kavita Selvamanickam
Ruchi Sharma
Soumya Somani
Kiran Thirukonda
Suneal Velmuri
Jason Zhou