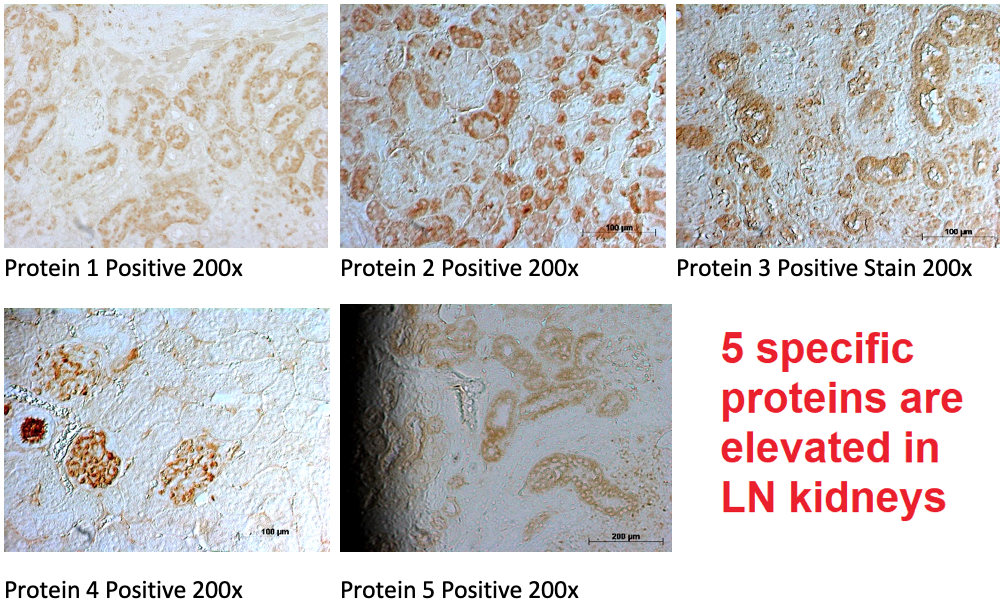 Targeting nanoparticles to inflamed kidneys using elevated renal biomarkers as ligands
Lead: Sylvia Xie
Team Members: Crosslee Titus
Collaborator: Dr. X Liu
Project Summary:
Systemic lupus erythematosus (SLE) is a chronic autoimmune disease where the body's immune system attacks healthy tissue in many organs, including the kidneys. Lupus nephritis (LN), renal inflammation caused by SLE, is characterized by high morbidity and mortality for which treatments are largely ineffective. As there is currently no cure for the disease, standard SLE treatments rely on a combination of nonsteroidal anti-inflammatory drugs (NSAIDs), corticosteroid, antimalarial, and cytostatic drugs. The ability to selectively inactivate immune cells or targeted organs with immunosuppressants is a much sought-after modality for the treatment of lupus. We aim to develop a novel nanoparticle drug delivery vehicle to improve specific delivery of immunosuppressant drugs to target lupus nephritis. In previous studies, several proteins were found to be elevated in the urine of LN patients. This study aims to validate the increased expression of these proteins within kidneys (please see Figure), and to develop a molecularly targeted nanoparticle drug delivery approach for LN therapy.
What is already known in the field?
5 specific proteins were selected because they have been shown to be elevated in the urine of LN patients.
The ligands to all of the 5 proteins selected have been identified. Protein-ligand interactions can contribute to tissue specific drug targeting through the use of ligand conjugated nanoparticles.
What is new?
Use of urinary biomarker information to guide renal targeted therapeutics
Use of a novel nanoparticle drug delivery system for targeted LN treatment
Why is this important?
The current treatments for lupus nephritis are reliant on immunosuppressant drugs. Unfortunately, these approaches are unsatisfactory due to poor tissue distribution and renal/systemic toxicity. As a result, these treatment options may lead to high morbidity. Targeting nanoparticles just to the inflamed organs have the potential to enhance selective tissue distribution, increasing the effectiveness of the delivered drugs, and minimizing off-target side-effects.
Ongoing/future steps:
Confirm positive expression of the 5 urinary biomarker within LN kidneys, in both murine and human tissue samples, as shown in the Figure
Design targeted nanoparticles using the respective biomarker ligands
Treatment of LN with drugs encapsulated within renal-targeted nanoparticles